Salmon Yakibitashi (flavored soy source) Bento
This is one of the most popular menus in japanese bento.
Because it is very easy, please cook this.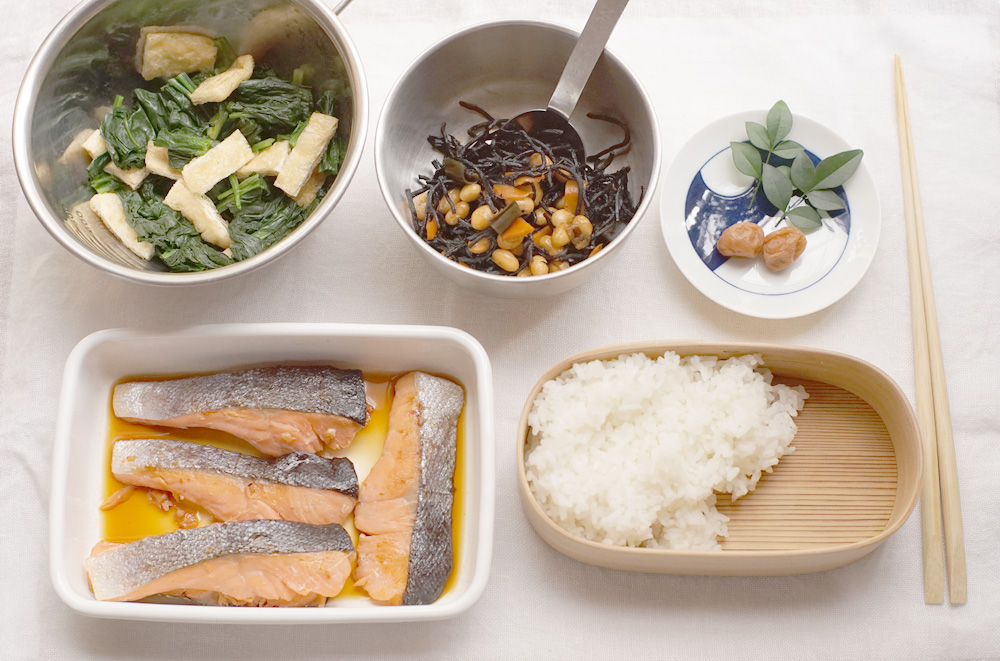 Salmon Yakibitashi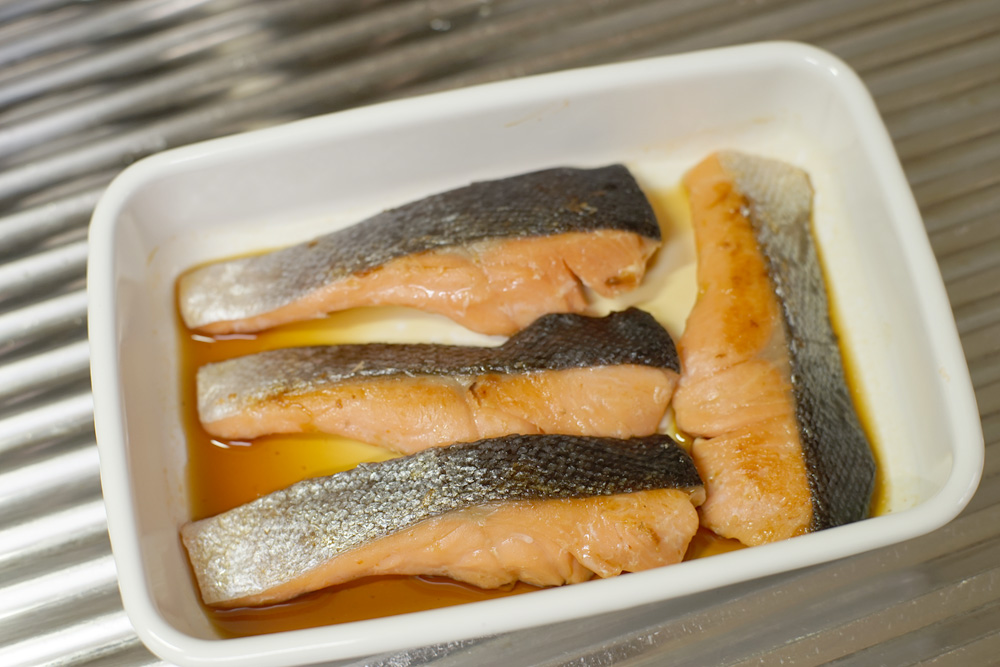 Ingredients
1 salmon fillets
1 Tbsp. soy sauce
1 Tbsp. mirin(Sweet cooking rice wine)
Instructions
1.Both sides panfry a salmon.
2.Mix soy sauce and mirin and sprinkle it on a salmon.
3.Just cool a salmon. While a salmon cools down, taste soaks.
simmered Hijiki Seaweed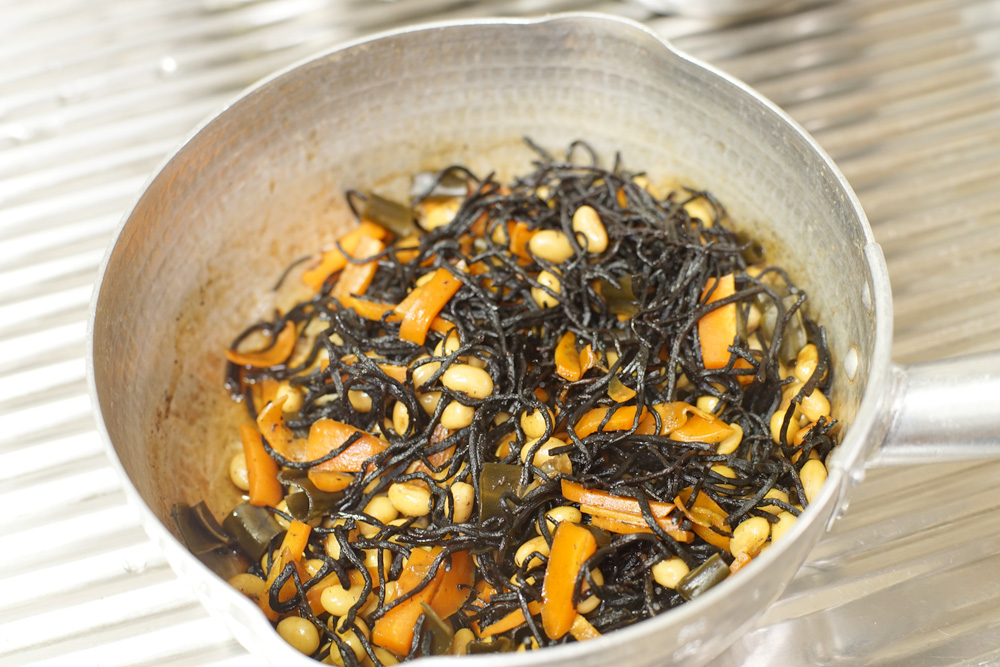 Ingredients
18g dried Hijiki
1/2 carrot
1sheets of konbu (3cm×10cm)
100g cooking material soybean boiled in water
3 Tbsp. soy sauce
3 Tbsp. mirin(Sweet cooking rice wine)
2 Tbsp. suger
300ml Japanese-style soup stock
Instructions
1. Rehydrate dried Hijiki in water.
2. Cut carrot into long sticks.
3. Please let all the materials enter in a pan.
4. Put a pan on high flame, and a low temperature, if it boils. Please boil it until juice decreases.
Simmered spinach and deep-fried tofu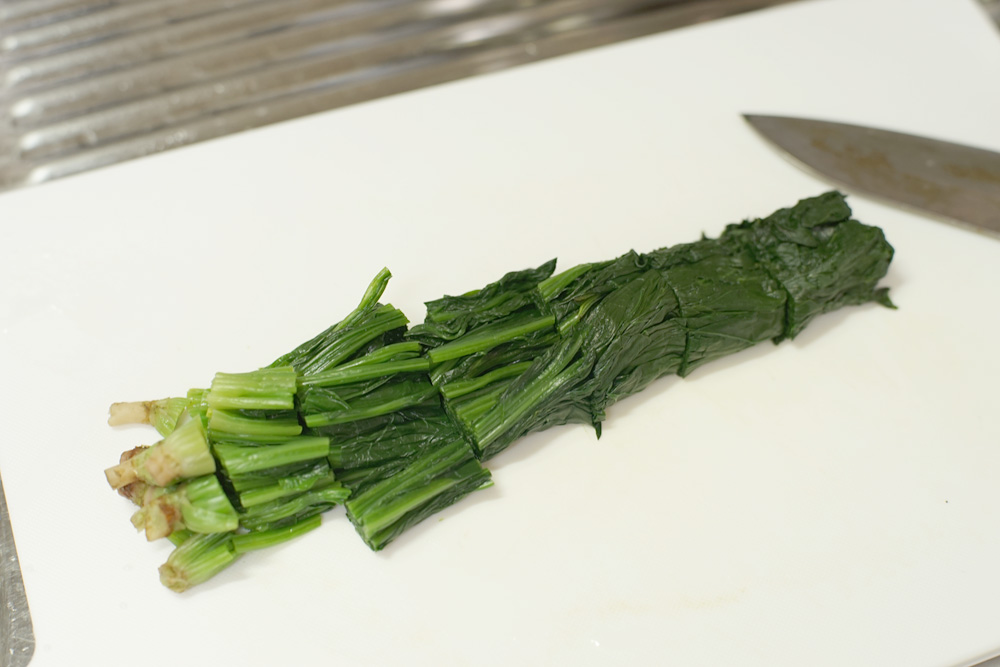 Ingredients
100g spinach
1sheet deep-fried tofu
2 Tsp thin soy sauce
1. Boil the spinach softly, and please wash it under running water well. Cut it to the length that you are easy to eat after having squeezed moisture.
2. The fried bean curd does decoloring by oil with boiling water, and, please cut it to length same as spinach.
3. Put spinach and fried bean curd in a bowl, and add light soy sauce, and toss it.
———————–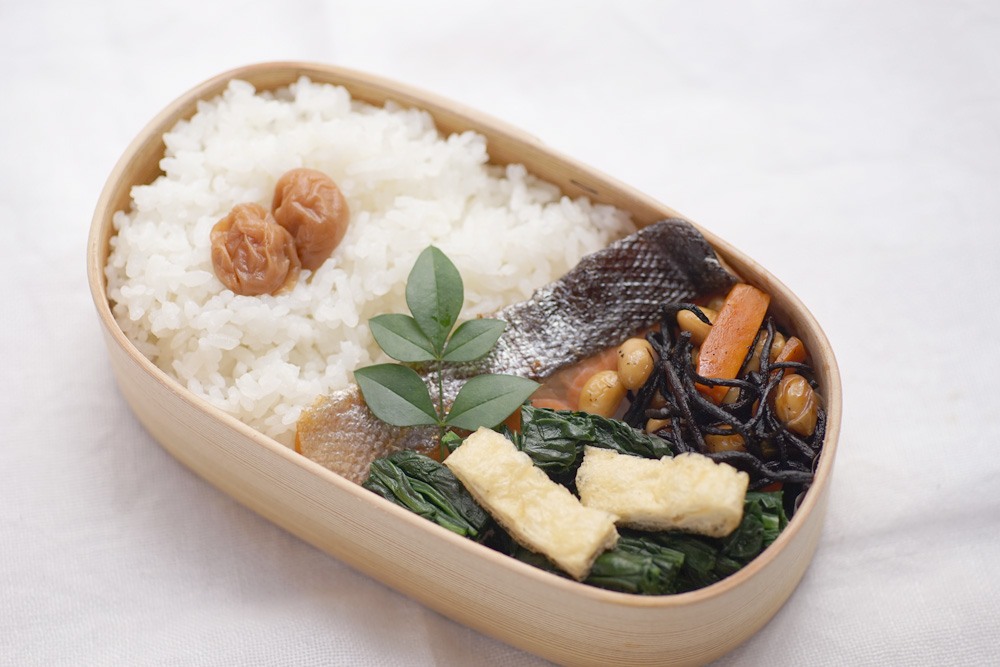 Do you want to know how to put side dishes into bento box??
Look at this animation!!