Delicious log vol.11; I went to the organic market.
I went to the Organicco Marcket in Tokushima.
It is a market event creators and their friends organic Rojas of Tokushima Prefecture gathered.
The first round of this time! It is said to be held in the first Sunday of every month from now.
Picocino's Vegetables
Picocino's vegetables.
Smell the aroma of herbs and vegetables has been drifting around the shop.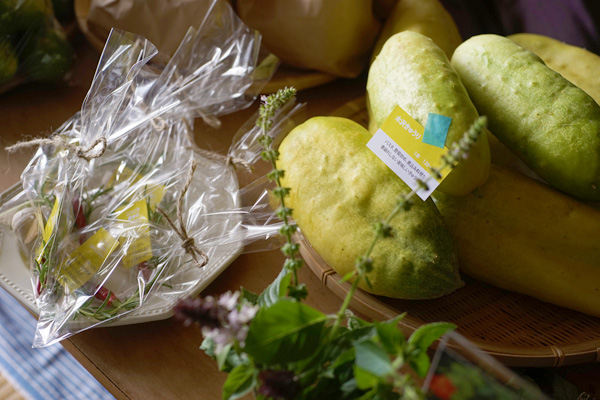 This Cino's also emigrated to Kamiyama, has been agriculture.
Vegetables is delicious, of course, chatting is very fun! I have got a smile always.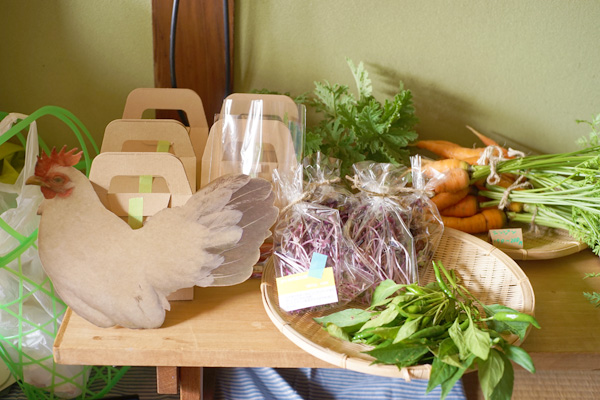 Bantam eggs is also delicious.
Vegetables that I bought is here.
Sudachi of pesticide-free, a set of flavoring vegetables (cute wrapping …), a large cucumber.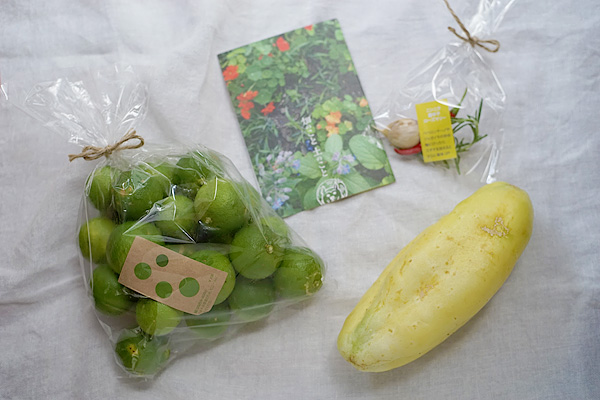 Mame chiyo's coffee
Every Tuesday at Cafe On y va, Mame Chiyo has been opened in coffee time.
Because she had been opened to this event, I bought a coffee as usual.
I decided to Yirgacheffe beans. She takes care of drip carefully one by one full order.
It is not bitter but there are rich! Easy to drink with sour fewer, it is gentle taste.
I was drinking while watching the Cosmos in the garden of the event venue.
When I went back to the shop to try to return the cup, column of tremendous long line! But valuable lined, and very delicious coffee.
The bread here is also people who have emigrated to Kamiyama-cho.
Cinnamon roll is also Sawa pain's bread.
It was a valuable opportunity to buy bread cinnamon rolls other than, I was shopping exhilarating.
And Pain Paysan, chocolate baguette.
I'm sorry remains of vinyl. I also take photos when eat. Exciting.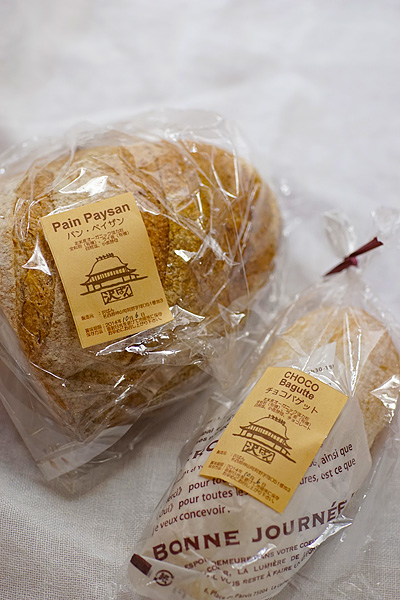 I got this because there was also granola I'm addicted recently.
And favorite food, sable coconut!!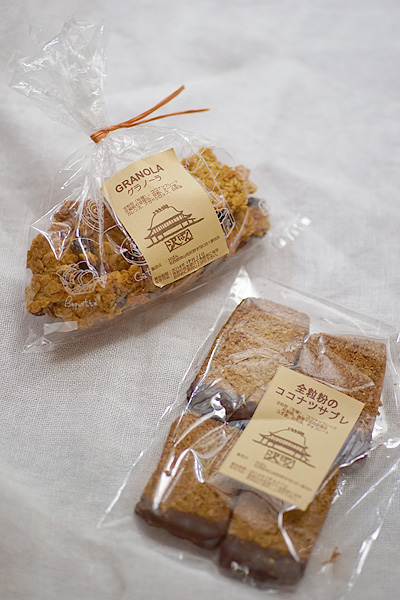 I thought keenly today, but I'm really glad that can see the face of the creator.
Precisely because now you can buy anything on the net, I want to cherish this kind of opportunity.
And … preparing a delicious homemade goods
Use the Sudachi of pesticide-free, which was bought at Cino's, I will cook.
I will put recipe again when finished. Have fun!