It seems to be difficult, but, in fact, it is very easy.
SPONSERD RINK

Please soak a lunch box in tepid water for a while.
At first, please soak the lunch box which you have finished using wet with tepid water.
If a dirt of the rice softens, please wash it with the sponge which you attached a detergent to softly.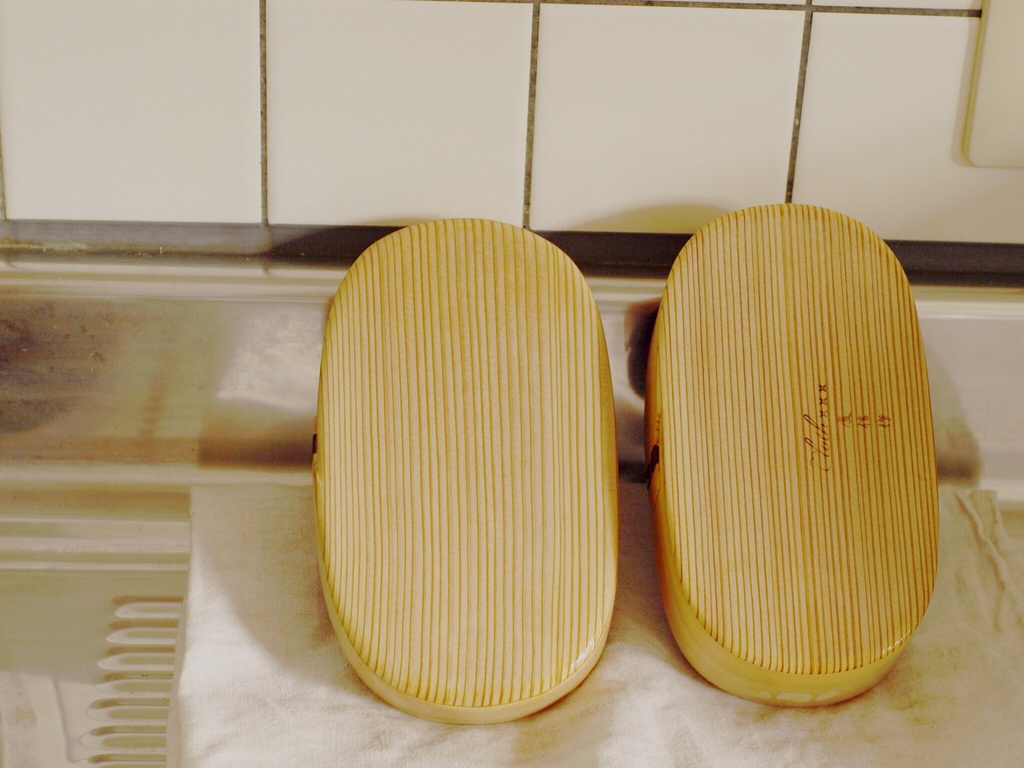 Please wash away bubbles well.
Please wash it with water well.
Turn it down downward for a while, and please drop a drop of water below.
Then, please turn it to the top to dry it.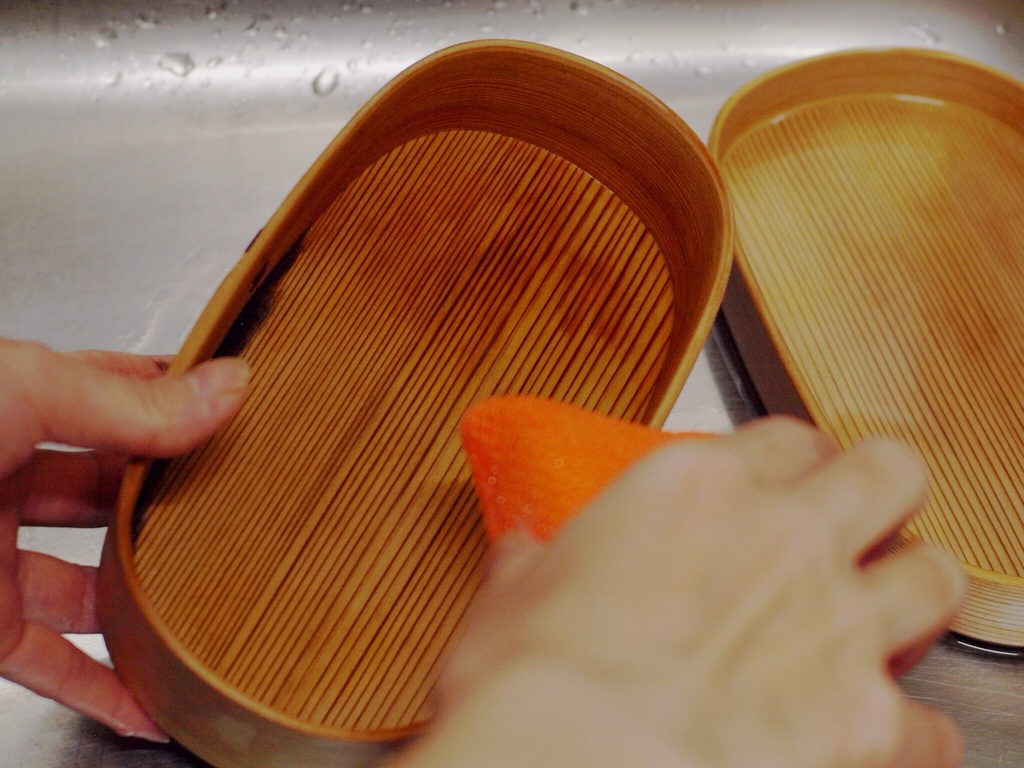 It becomes the cause that it is filled with steam inside and does not completely dry when turning down a lunch box.
It becomes the cause that a smell is left, and a tree goes bad when you do not completely dry a lunch box.
When you dry magewappa , please remenber that you do it upward by all means.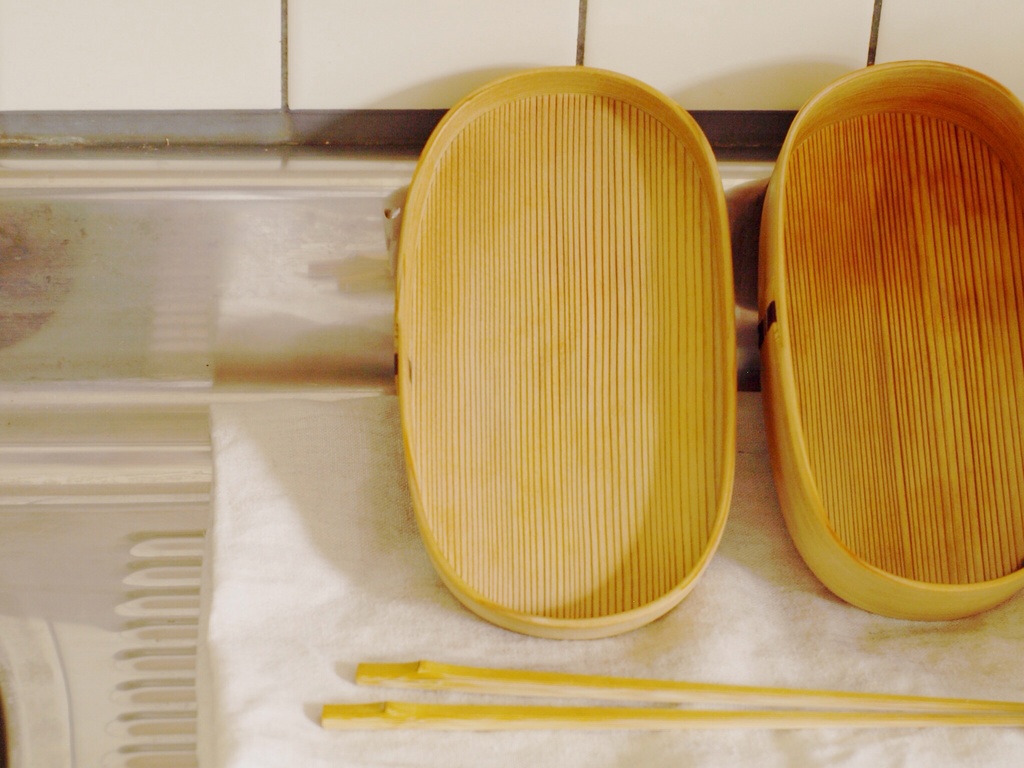 Is the first using it frequently; is cared for.
I think that it is more important "you use it frequently, and to repeat washing and drying" "what you wash" the dish of the tree using.
Soak a cortex with water and an oil of the food by cutting down rice and a side dish and it is kind and washes it if you finish eating and dries it.
If this repetition is done, it is all right.
Please use it steadily without being afraid.